Deutsche Welle Global Media Forum 2023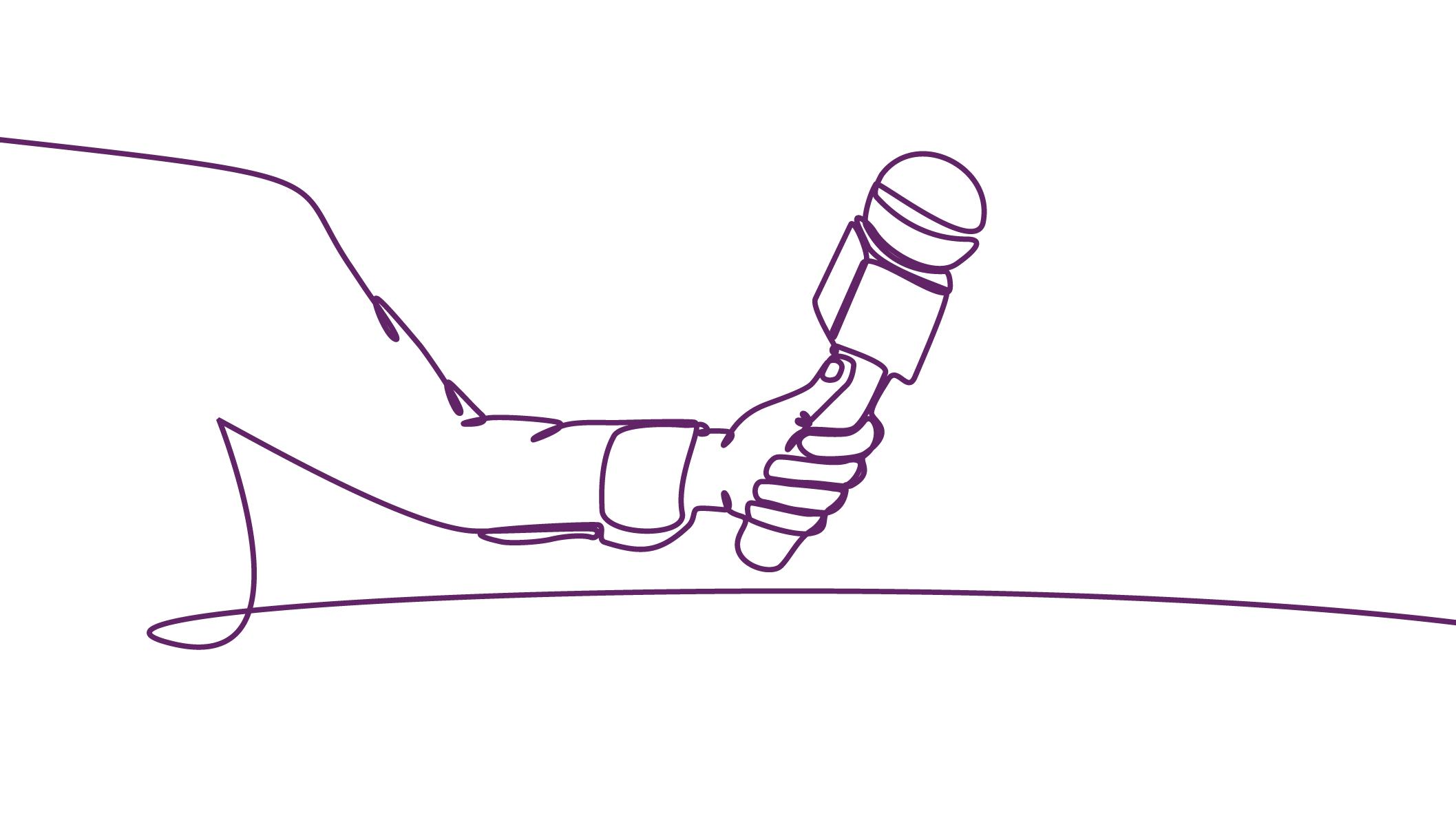 ENoP had the pleasure of holding a panel during the 2023 edition of the Deutsche Welle Global Media Forum held in Bonn on 19-20 June. The session "Exploring the complimentary roles of media & political foundations in achieving inclusive democracy" highlighted the importance of inclusion in modern democracies.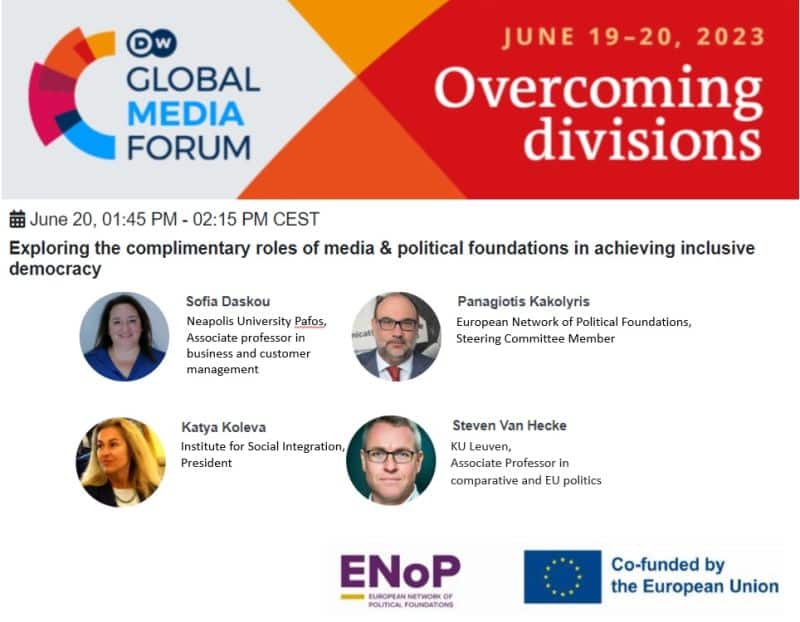 Opening the discussion, Panagiotis Kakolyris, Vice President of ENoP, pointed out that inclusion is a great demand of our times, an expectation of societies from the political system. He proposed an "Intellemo" model of communication between politics and citizens, combining Intelligence and emotionality. He explained that in the era of the 4th Industrial Revolution, citizens expect policy-making to be made using scientific data and expertise, but will also be combined with the necessary empathy in planning and implementation.
Katya Koleva, President of the Bulgarian Institute for Social Integration, and vice President of ENoP, underlined the frustration that citizens often feel with politics, which leads them to apathy. She even gave the example of her country where it took 5 elections to form a government.She said that a new relationship of trust needed to be established. She concluded that the role of the media and political institutions is complementary in ensuring inclusive conditions in modern democracies.
Dr. Sophia Daskou, Associate Professor in Business and Customer Management, Coordinator of the Master's Degree in Digital Marketing and President of the Marketing Laboratory of Neapolis University in Paphos, Greece, also spoke about the role of empathy. Ms. Daskou stressed that the technological tools are now available to make the participation of citizens in the political process more direct and meaningful through e-governance & e-voting platforms and social media, however, the necessary perception is needed both from the side of political planning and the citizens themselves.
Steven Van Hecke, Associate Professor of European Politics at KU Leuven University, said that citizens need greater access to and understanding of the political process, underlining the role of education. He underlined that the issue of digitalisation, the integration of artificial intelligence together with climate change will be central political issues in the next period. He pointed out that the participation of younger voters creates a new dynamic in the electoral process, citing as an example the upcoming European elections in 2024 which he said will influence the course of the European Union Europe.